Have you ever worked or studied in a building with automated motion-sensing lights?  The kind that turn off after an absurdly short amount of time, forcing you to get up and make wild gestures, like some Native American performing a rain-dance; begging for electricity to make its return to the cold, fluorescent lights above?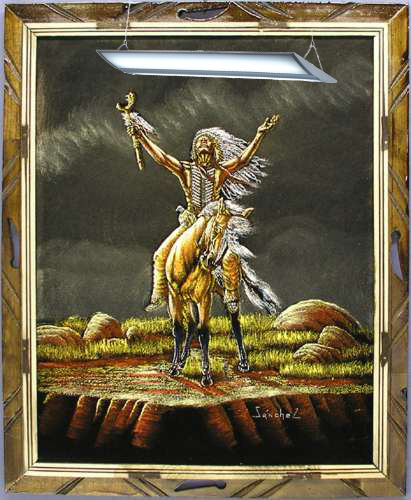 How about using the "thermostats" in similar industrial settings – the kind that are conveniently placed in every room, yet seem to do nothing when you actually try to use them.  The ones at my school go as far as to paradoxically disobey commands, blowing a cold, air conditioned squall as soon as one dares to increase the setpoint to something above frigid.
Although I have since thwarted both of these sources of daily ire, finding the manufacturer's  product manuals and methodically crippling the settings of the occupancy sensors that were at the root of their willful disobedience, the behavior of these "smart" appliances epitomize all that can go wrong when implementing Automation of any sort.
My Take
Automation is meant to save time and money, but should NEVER do so at the cost of convenience.  If you find yourself having to perform new or additional tasks after implementing a "smart" system, YOU'RE DOING IT WRONG.  As with most problems involving three different-but-related factors, you can pick any two to improve at the cost of the third. Want something that is both convenient and saves you time?  Expect to pay for it.
Using the automated lighting example, this solution would involve using a motion sensor to turn the lights ON only.  Thus, you would never have to use the light-switch – saving you time. The lights would never turn off when you didn't want them to, maintaining convenience   Your electricity bill, however, would skyrocket.  It's just not a perfect world.
Practically, the solution involves balancing the three factors, rather than pursuing just two of them and completely sacrificing the third.  Set a longer delay on the occupancy sensor before it turns off, and crank up the sensitivity to the point at which it can practically see you exhale a deep breath, or blink an eye.  It may still screw up, but not nearly as often.  The electric bill will still be higher, but only slightly.