Innominate is a physician in the Midwest United States.  He holds a Private Pilot's license and enjoys sharing his passion for aviation while serving the community as a member of Civil Air Patrol.  In his free time, he may be found tinkering with a new project, planning a trip around the world on points, enjoying the natural wonders surrounding the Great Lakes, or spending time with family and friends.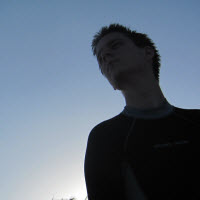 If you want to receive updates on a regular basis you can follow this blog by a variety of means:
Many successful blogs target a specific audience.  While I considered a more focused theme for this site, my desire not to be limited in the scope of my posts won out over the marketing department in the end.  So perhaps you could say this blog targets people interested in the same things I find exciting, or perhaps it merely provides an outlet for my suppressed creativity.  If you can find something of interest in the process – all the better.